Bela Luga Soko
is a French company, specialized in the manufacture of lighting.
Founded in 2019 by designer Quentin Vaulot, Bela Luga Soko at its headquarters and its production plant in Hauts de France.
A subtle marriage between Art and Technology and a leader in Design, Bela Luga Soko imagines remarkable lighting inspired by the beauty and intelligence of nature.
Within our Research & Development department, we rely on transdisciplinary skills to design exceptional, sustainable and responsible lighting. For this we use avant-garde technologies and processes, with innovation as a strategic driving force. Then in our prototyping laboratory, we experiment with the material to give it grace and elegance, with lightness, precision, accuracy and respect for the environment as our guideline.
Bela Luga Soko
embodies in its name and in its philosophy a multicultural dimension which is dear to us. It was during our travels and residences that the desire was born to define a framework conducive to the free expression of forms and signs.
From Europe we bring together Art, Fashion, History, diversity and the convergence of cultures.
From Brazil we bring the spirit of joy, celebration, extravagance, community and hospitality.
From Japan we bring a keen sense of composition, refinement, fullness on a daily basis.
Then from our other journeys, we draw from our experiences and observations of nature and men: ideas, shapes, colors to reveal the space of a moment a thought, an object.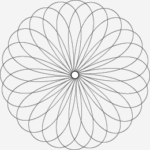 Quentin Vaulot graduated with the congratulations of the jury of the National School of Industrial Creation ENSCI - Les Ateliers Paris and resident of the prestigious Villa Kujoyama in Kyoto, Japan in 2015.
Quentin Vaulot founded his design studio in 2009 in Paris, then moved to Lille in 2016, his homeland.
Inspired by the sciences and the beauty of nature, Quentin Vaulot is a designer, specializing in disruptive innovation and strategic design. He works to create coherent, fair and sincere objects and services. Enthusiastic about the future, he explores the frontiers of creation, imagining how societal, economic, technological and environmental changes can be levers of innovation to make life more pleasant and more respectful of our world. It is in this multidisciplinary perspective and a growing curiosity that his experiences lead him to work with all types of actor, companies, public services, academics, publishers, cities, institutions.